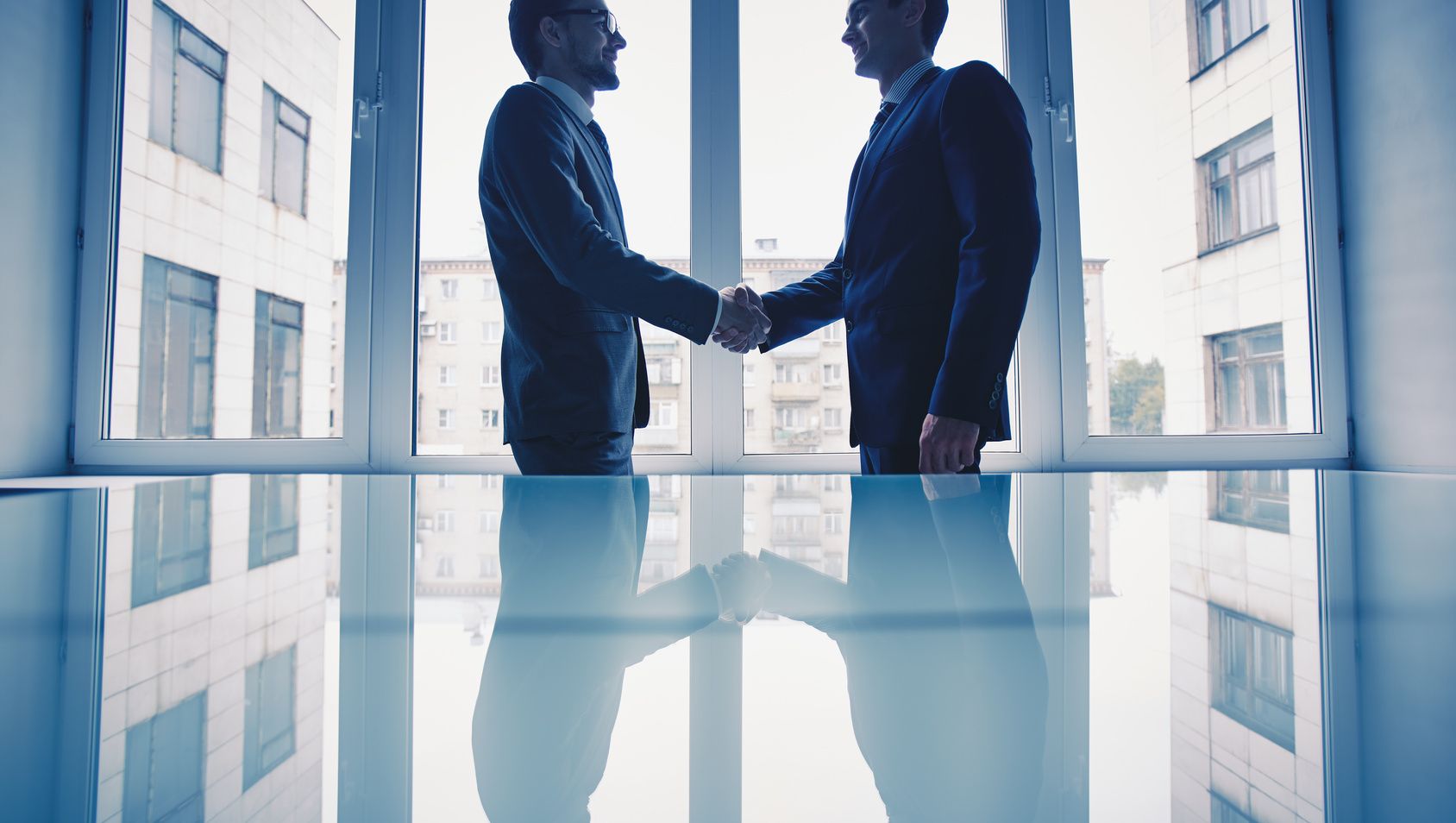 Brands grow bolder with marketing M&A to fill steep orders on data, e-commerce
Marketing merger and acquisition activity is primed to pick back up as winners and losers from the pandemic are sorted and the reopening crystallizes. While a rebound was expected even from the health crisis' early days, the makeup of buyers and what they're buying is changing due to shifting demands around data and technology. Traditional big brands, for instance, are growing more acquisitive as mainstay ad-targeting tools are deprecated and consumer habits driven by COVID-19 — especially online shopping — are forecast to endure.
"The race for e-commerce is going to come from all angles," said Greg Paull, co-founder and principal at consulting firm R3 Worldwide. "We've been consulting with a couple of CPGs on how they can double their e-commerce business in 12 months because the supply chain structure is just not the way it used to be.
"I wouldn't be surprised to see e-commerce consultancies bought by P&G or Unilever or other companies like that," he added.
A groundswell of these "asynchronous buyers" — different buyers than expected in the category, as Paull described them — emerged in the first leg of 2021. Yum Brands, the owner of KFC, Taco Bell and Pizza Hut, in March bought the artificial intelligence (AI) business of performance marketing firm Kvantum in a bid to "scale and fast-track" its data strategy, then bought Dragontail Systems, another AI-based company, two months later. To round out its fledgling retail media network, Walmart in February acquired the technology and IP behind Thunder, an ad-tech solution focused on creative automation. And Nike soon after snapped up data integration platform Datalogue to scale its data-driven processes.
"We expect Datalogue to amplify our speed in analyzing consumer data and inform product, marketing and service recommendations, ultimately increasing member buying frequency, basket size and member retention rates," Nike Chief Financial Officer Matt Friend told analysts on an earnings call.
The scope and motivations behind these deals differ in important ways, but ultimately they speak to brands' desire to be in greater control of technology capabilities that have historically been handed off to third-party partners. That presents a challenge to traditional agencies and marketing services providers similarly racing to transform their businesses, including through M&A. Many have been hedging their bets on brand clients leaning on outside help to navigate disruptions like the death of third-party cookies, but in-housing trends could throw some cold water on those prospects.
"Marketers are still a little reluctant to hand all of their data over to the agency data companies that have been bought, whether it's Epsilon, Acxiom or Merkle," Paull said, referencing data marketing firms that ad holding groups have acquired over the years, sometimes for billions of dollars.
"You're just going to see a lot of activity in this space because everybody recognizes the importance of a great first-party data structure and they may not necessarily want to outsource all of that work," Paull said.
Writing on the wall
The pandemic had an early and clear impact on M&A activity that could create pent-up demand in 2021. Deal-making was down 19% in 2020, according to R3 estimates, with the appetite of large ad holding groups for acquisitions shrinking significantly in the wake of the health crisis.
"It was an unbelievably quiet year for agency acquisitions," Paull said. "You're definitely going to see them be more acquisitive in 2021. It has to be, because marketers' needs are changing and they just don't have the internal capabilities to solve all of their problems."
Surging interest in acquisitions could also be tied to acquisition vehicles that are gaining fresh traction under the pandemic. Special-purpose acquisition companies (SPACs) have rapidly proliferated, while private equity has encroached more on marketing. According to R3 estimates shared by Paull, private equity-backed deals accounted for about 37% of total marketing deal-making volumes in 2020.
"It's just a group of players that hadn't really been considered before," Paull said. "That kind of came through pretty significantly."
There's also a sense among analysts that some of these acquisition moves would eventually take shape regardless of COVID-19. Google announced plans to kill off third-party cookies in January 2020, months before the virus hit the U.S. in force, while e-commerce and direct-to-consumer have been on the rise for years.
---
"You're just going to see a lot of activity in this space because everybody recognizes the importance of a great first-party data structure."
Greg Paull
Co-founder and principal, R3 Worldwide
---
"I honestly think the writing's been on the wall," Paull said. "I think [the pandemic's] just pushed something forward that was going to happen already, it's just come through at an exponential rate."
Sorting winners and losers
That said, the health crisis has enshrined certain channels and technologies as must-haves for marketers and any third parties vying for their business. Streaming video and gaming have seized the attention of homebound consumers in ways that are likely to linger even as businesses reopen. Mastering online retail and DTC tactics will similarly remain at the top of the agenda, with companies like Walmart reorienting their operations to more closely emulate Amazon.
"Ad tech does move with media; it is largely supported by media spend and media transactions," said Joanna O'Connell, vice president and principal analyst at Forrester. "I don't think it's all that surprising that [M&A is] starting to see a resurgence just as media is starting to see a resurgence, especially in digital. Things like digital video are especially hot because that is a place where brands want to be."
Magnite, the sell-side platform formed in 2020 in the wake of the Rubicon Project-Telaria merger, bought rival SpotX for $1.17 billion in cash and stock from RTL Group in February 2021. The acquisition creates the largest independent connected TV and video advertising platform in the programmatic marketplace, the companies claim. Roku, the internet-connected TV provider that saw business boom during the pandemic, in March snapped up Nielsen's Advanced Video Advertising business, which includes the firm's automatic content recognition and dynamic ad insertion technologies.
A theme spanning these deals is consolidation, with a handful of winners shoring up their leadership position and reaching for scale. It's a situation that could see smaller ad-tech players lose out as walled gardens proliferate and grow taller, while marketers become more guarded with their data.
"I do think, in general, it's probably going to be harder to be a little guy, especially if you're a little guy who was built to operate in the old world," O'Connell said. "Access to a more scaled solution is going to be a thing that marketers and publishers are going to be looking for."
Cautionary tales
On the brand side, wresting control over first-party data and scaling related solutions is increasingly critical due to the pending death of cookies, a bedrock of online ad targeting that Google expects to phase out in 2023. Acquisitions are one way to patch over gaps in marketers' knowledge while integrating tech that is otherwise costly and time-intensive to develop.
"You're acqui-hiring or you're buying tech that's complementary or competitive," Forrester's O'Connell said. "Unless you're buying for expertise, make sure you're buying something that's additive and in a proprietary way — that it's not totally commoditized."
Marketing services providers could feel like they're losing out as brands accelerate in-housing, centering more business on proprietary technology. A potential bright side of the story for agencies and other third-party partners is that acquisitions are not a catch-all solution for legacy brands with little historical tech backbone, and sometimes don't pan out in the expected fashion.
---
"We're going to end up in a world of a thousand variations of hybrid models between brands and technology companies and service partners like agencies."
Joanna O'Connell
Vice president, principal analyst, Forrester
---
"I'm not sure if it's ever as simple as just buying a company," O'Connell said. "Getting companies to align, getting things to actually integrate — these are not insignificant questions."
Yum's Kvantum acquisition was announced the same week The Wall Street Journal reported that McDonald's was mulling selling off parts of Dynamic Yield, an AI company the burger chain acquired for more than $300 million in 2019. According to the Journal, some franchisees found the tech frustrating and a disappointment when it came to boosting sales. Dynamic Yield is more centered on the operational end of McDonald's business, but the restaurant giant's reported troubles offer a cautionary sign that other marketers should consider before jumping on a pricey acquisition in adjacent fields like data marketing.
"It's hard to have a world-class data organization internally unless it's part of your DNA and your culture," Paull said. "It's difficult to just import that and to really be a leader. It's kind of a 'be careful what you wish for' [situation]."
Once the dust has settled, it's unlikely that the marketers' chips will fall into neat categories. Only a few players have the resources to truly in-house their operations, but most will consider exerting some measures to gain greater control over their data and operational functions like e-commerce.
"[In-housing] is not a lightweight undertaking. These are multiyear kinds of endeavors, and I imagine part of the exercise ends up being the calculus around build, rent or buy," O'Connell said. "To me, we're going to end up in a world of a thousand variations of hybrid models between brands and technology companies and service partners like agencies."
Blue-chip marketers from Nike to Procter & Gamble have also made a bigger deal over how much data they wield, although whether they will be able to activate it as effectively is an open question.
"[Marc] Pritchard came out at P&G and said we've got 1.5 billion consumer IDs. It's like, well OK, how are you going to keep that fresh?" Paull said, referencing comments made by the CPG's chief brand officer in October 2019. "How are you going to use that?"
Article top image credit: Fotolia