September 16, 2021
Press Contacts
Steve Sapka
Sapka Communications
305-479-5208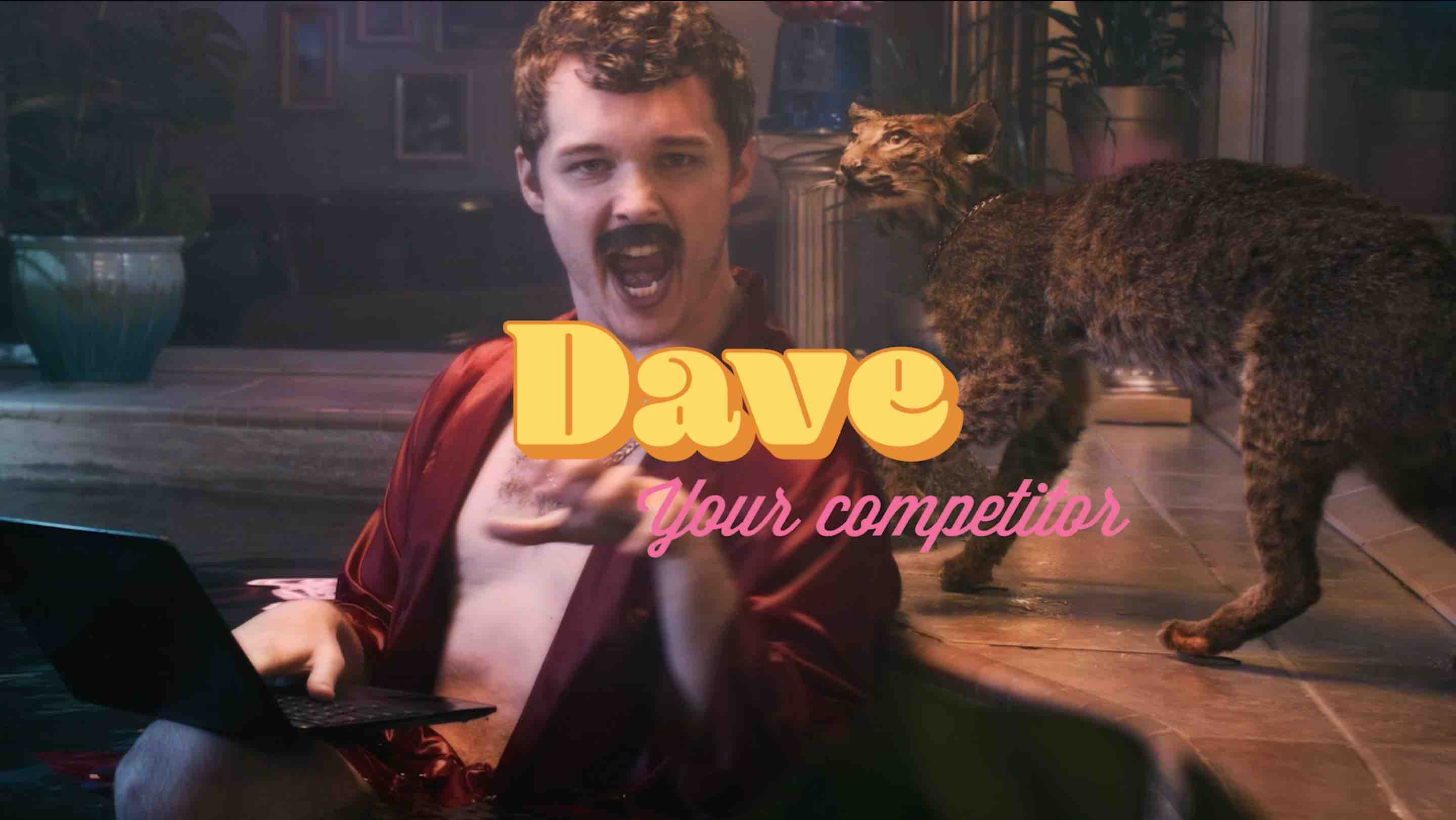 BOULDER, Colo. —
BOULDER, Colo.— Fueled by unprecedented digital and CTV market growth, INC 5000 company Brandzooka is launching a national large-scale marketing campaign to promote its self-service digital ad-buying platform.
The pandemic has accelerated an already red-hot digital market, and the CTV market is predicted to grow an unprecedented 48.6% in 2021. Brandzooka gives brands and agencies of any size equal access to the premium digital marketplace that only the largest brands in the world had access to historically. The company is based in Boulder, Colorado.
The 60-second spot that Brandzooka is releasing features "Dave," your annoying business competitor who's bragging from his hot tub how he uses Brandzooka to reach more eyeballs and save money. We get a demo on his screen of how companies can refine and hyper-target their ads based on parameters like age, interests, and geography. "Use us. Before your competition does," the ad tags with.
The full campaign consists of :60, :30, and :15 video spots and accompanying banner and digital audio assets. Using Brandzooka's own digital distribution platform, the spots will run on premium CTV channels like Hulu and on premium digital and mobile online inventory. Boulder marketing agency Fact & Fiction did the original script and concepting. Denver production company Lumenati handled the production.
"It's an exciting time to be building something in ad tech," said Kelly Dotseth, founder and CEO at Brandzooka. "Brandzooka gives every brand and agency in the world access to powerful digital distribution mediums. We're excited to continue to democratize the digital media landscape for companies around the globe."
"Brandzooka is such a powerful tool that when used correctly it truly can be an unfair business advantage," said Fact & Fiction founding partner Kyle Taylor. "Creatively, we wanted to mix a little bit of funny with FOMO to make sure potential customers know the secret weapon to marketing success is within reach."
"The Brandzooka team is smart, creative and killer to work with," said Brad Conner, director/DP at Lumenati. "Together, we brought "Dave" to life by riffing on punch lines, stuffed bobcats and chest hair. This collaboration is at the top of favorites of the last year."
AGENCY: Fact & Fiction CREATIVE DIRECTOR: Brock Johnson ACD/COPYWRITER: Ricky Lambert PRODUCTION COMPANY: Lumenati, Denver DIRECTOR: Brad Conner DIRECTOR OF PHOTOGRAPHY: Evan Swinehart EXECUTIVE PRODUCER: Gavin Anstey SENIOR PRODUCER: Cameron Grimes COPYWRITER: Ryan Johnson 1st AC: Ryan Brooks GAFFER: Dylan Rumney KEY GRIP: Arte Shelton MOTION DESIGNER: Megan Ternus PROP & WARDROBE STYLIST: Tymla Welch COVID OFFICER: Hannah Pike EDIT: Matt Schmalz COLOR: Jonnie Sirotek SOUND DESIGN: Austin Mendenhall
###
About
About Brandzooka Brandzooka believes in a world where the size of your idea matters more than the size of your budget. We place the power of digital advertising into the hands of any company or agency with any size marketing budget. Our self-service advertising platform makes it easy and cost-effective for anyone to execute highly targeted digital advertising campaigns across the largest sites online and on TV. We democratize digital advertising by giving users large and small the same access and reach formerly available only to giant advertisers—reaching every digital channel and every network. Visit brandzooka.com for more.