June 02, 2022
Press Contacts
Kimberly Mosley
(907) 313-4542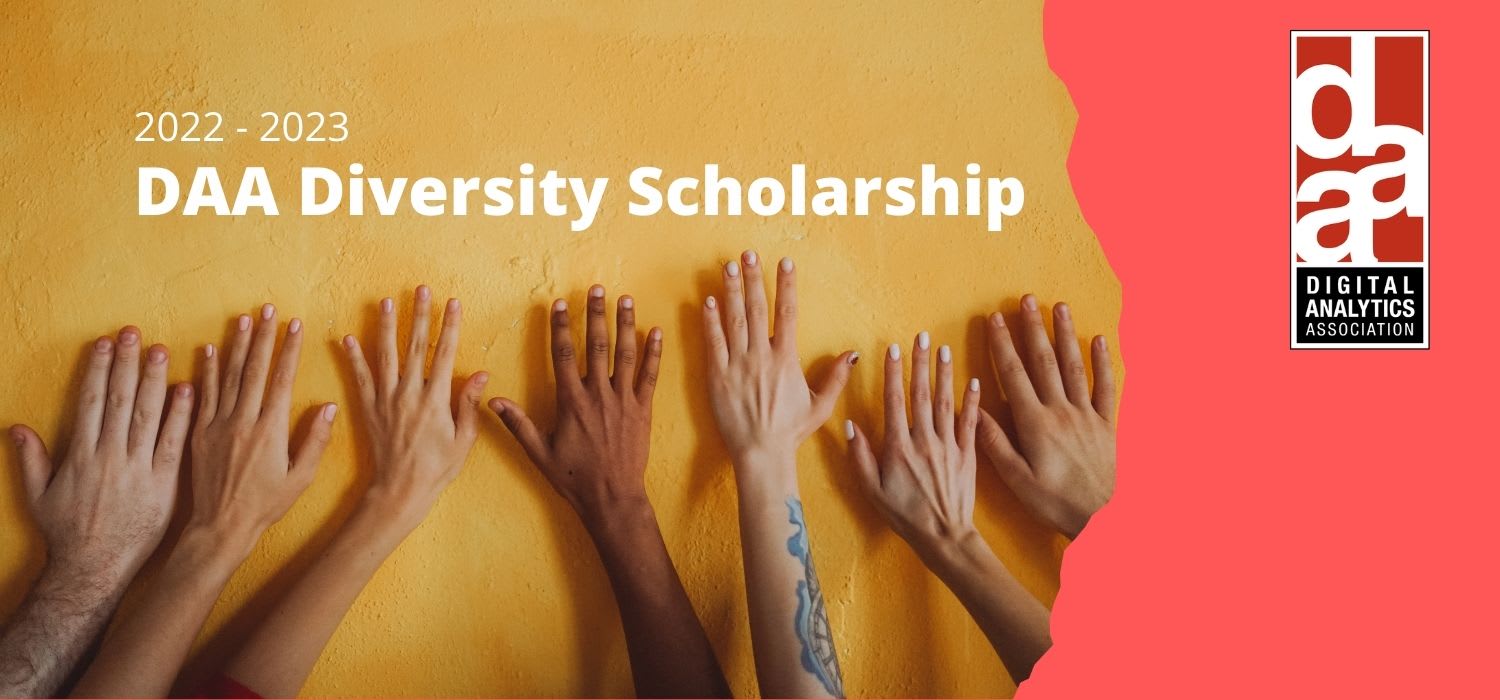 MATTESON, Ill. —
The Digital Analytics Association (DAA) today announced the launch of its Diversity Scholarship program as part of the organization's ongoing anti-racism initiative. The scholarship was created in partnership with Meta to build a diverse pipeline of analytics leaders, especially within the Black, Latino, and LGBTQ+ communities.
Scholarship recipients will receive leadership development and education opportunities including complimentary enrollment in the Meta Marketing Analytics Professional Certificate program.
"This scholarship furthers our commitment to eradicating racism through data and the passion of our members," said Kimberly Mosley, DAA Executive Director. "Providing these diverse scholars with immersive experiences with DAA leaders and helping them achieve career success translates to a stronger industry and a richer community of analytics professionals."
###
About
About the Digital Analytics Association (DAA) The DAA is a not-for-profit, volunteer-powered association whose mission is to foster community, advocacy, and professional development that empowers you and your team to deliver value through analytics. Founded in 2004, DAA's vision is to unlock your potential through analytics. The organization has a community of over 17,000 people around the world, representing a broad spectrum of expertises and industries. For more information about the DAA, or to become a member, visit the DAA website at www.digitalanalyticsassociation.org.