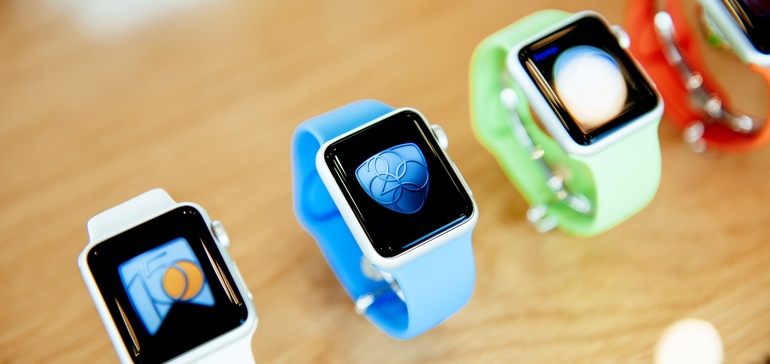 Brief
Smartwatch marketplace plummets as use case remains elusive
Dive Brief:
The smartwatch marketplace took a huge hit in Q3 according the International Data Corporation's Worldwide Quarterly Wearable Device Tracker, which found a 51.6% drop in smartwatch shipment volume over 2015 per a press release.
The report attributes the significant drop to vendors and platforms realigning, such as Apple not launching its latest generation smartwatch until the end of September, Google holding back on its latest smartwatch and Samsung announcing a watch in September that has yet to be released.
The release listed the top five smartphone vendors as: Apple, Garmin, Samsung, Lenovo (Motorola) and Pebble.
Dive Insight:
One takeaway for marketers from the IDC report is to call into question if it's worth spending time and budget on trying to reach consumers on smartwatches, or if it makes more sense to step back and wait and see how the smartwatch market matures. As last April's launch date for the Apple Watch approached, a number of brands including American Airlines, BMW, ESPN, and Starwood Hotels all developed apps for the wearable device, but if there's not enough devices in consumers' hands, that effort might not be worth the cost, at least for now.
Marketers interested in reaching on-the-go consumers may be better off investing in smartphone apps or chatbots until the smartwatch category has more time to evolve. One exception could be brands in the fitness category, where the use case for smartwatches is more clearly defined. 
"It has also become evident that at present smartwatches are not for everyone," said Jitesh Ubrani, senior research analyst for IDC Mobile Device Trackers, in the release. "Having a clear purpose and use case is paramount, hence many vendors are focusing on fitness due to its simplicity. However, moving forward, differentiating the experience of a smartwatch from the smartphone will be key and we're starting to see early signs of this as cellular integration is rising and as the commercial audience begins to pilot these devices."
Recommended Reading: