Dive Brief:
Old Spice is introducing its first brand mascot as part of a "Smelf-Confidence" campaign that leans on musical theater tropes,

according to a news release

.  

Swaggy Spice, an anthropomorphized stick of the Procter & Gamble brand's deodorant, will make his debut during Super Bowl LVII Opening Night today (Feb. 6). In the lead-up to the big game, the character will dole out samples, interact with fans and appear with celebrity handlers. 

The men's grooming marketer is also out with a new spot, "Soliloquy," that uses a Broadway-style show tune to depict how Old Spice gives guys a confidence boost. Wieden + Kennedy helped develop the creative, which will extend into the spring with a future commercial titled "Tango."
Dive Insight:
Now less than a week away, Super Bowl LVII continues to be a magnet for brand mascot developments. Old Spice is using the hotly anticipated sporting event to premiere Swaggy Spice and promote its Swagger line of goods, which includes body wash, deodorant and lotion. 
Swaggy Spice appears as a stick of the P&G marketer's deodorant in its signature red hue and is outfitted in "stylish accessories," such as a white hat, chain-link necklace and giant sunglasses. Conceptually, Old Spice wants to highlight the long-lasting nature of its products, noting that mascots can sweat up to 10 pounds per game.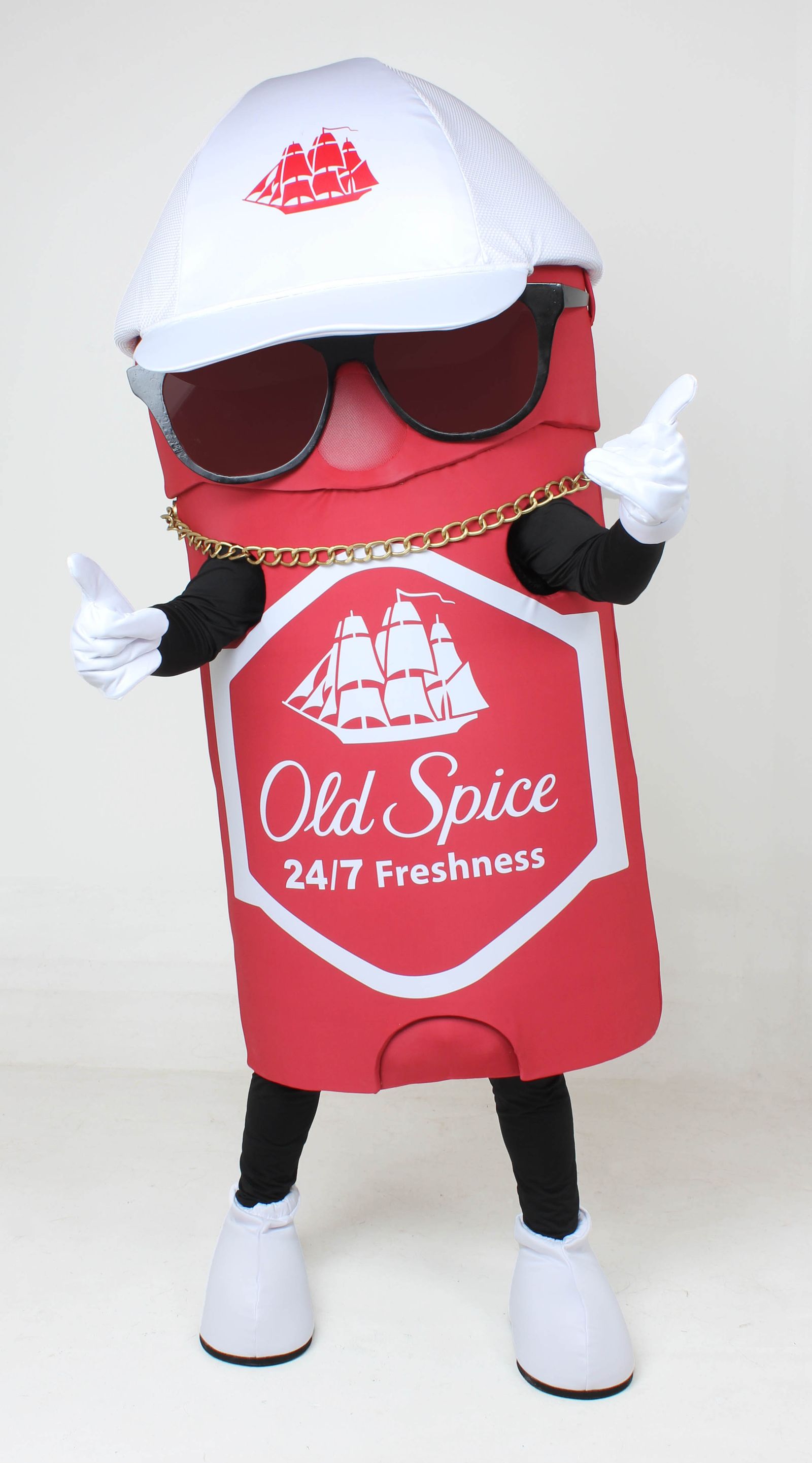 Swaggy Spice is dropping into Phoenix, Arizona, to be put to the freshness test and interact with fans and celebrities ahead of the Super Bowl, which will be played in the neighboring city of Glendale. The mascot is also set to cameo during the Super Bowl Opening Night preview show later today.
Old Spice seems to be taking a tongue-in-cheek approach with Swaggy Spice, whose design recalls satirical characters like Poochie from "The Simpsons" that mock strained corporate attempts to appear cool. 
The new Broadway-inspired "Smelf-Confidence" creative shares the light-hearted streak, showing an ensemble made up of townspeople, more walking Old Spice products and a twerking white horse that is a likely reference to earlier ads from the brand. "Soliloquy" is airing across national TV and YouTube, Vevo, TikTok and Reddit.
While Old Spice claims Swaggy Spice is its first official mascot, the brand is no stranger to recurring characters, such as the musclebound "Man Your Man Could Smell Like" spokesperson who riffed on ultra-macho advertising tropes several years ago.
The "Smelf-Confidence" effort tries to balance the absurdity with a confidence boost for men who are worried they reek of B.O. The announcement cited internal P&G research that found men shower twice as often and apply deodorant 30% more frequently than women.